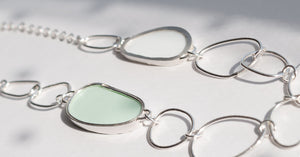 Milk sea glass washed up on the beaches of the Nth East of England.
From a previous use, abandoned to the sea to be reimagined into unique pieces of jewellery.
New pieces coming soon
New pebble bangles featuring a combination of milk sea glass and silver ripple design drops.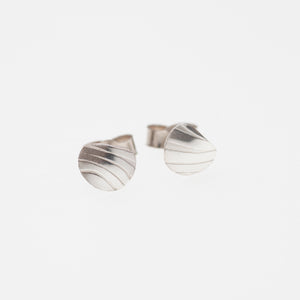 Blog
---
Manchester Made, my next event on Saturday the 22nd of July.
Next Event - This Month April 29th & 30th, Green Walk Open House, Whalley Range, Grt Manchester.
Bring joy to the world! Support makers and buy handmade this Christmas.